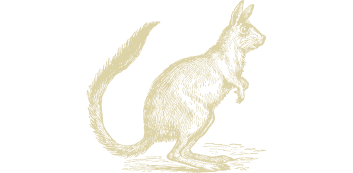 A delicious blend of Smirnoff Sour Berry Lemon Vodka, lemon vodka, topped with blueberry Red Bull. Garnished with a fresh lemon slice and blueberries.
A blended cocktail made with vodka, rum, gin, tequila, sour mix and cranberry juice
Lemon Drop Rock Bottom
$14
A fresh twist on a classic. A blend of tequila, limoncello, and sour mix with a sugar-rimmed glass. Garnished with a sugared lemon
Not Bruno's Cup of Tea
$14
A perfect blend of Jameson, peach-tree, sour mix, and a splash of sprite. Garnished with a lemon wedge
Spicy Dublin Margarita
$14
A spicy blend of muddled jalapeño, mango purée, tequila, triple sec and sour mix
A combination of Raspberry vodka, raspberry liquor, fresh lime juice, and sour mix. Garnished with fresh fruit.
Irish whiskey, fresh lime juice, ginger beer.
A refreshing blend of crisp muddled cucumber, Irish whiskey, and St. Germain liquor strained over ice
A classic. This old fashioned is a mix of Woodford Reserve, original maraschino cherry juice, a dash of simple syrup. Stirred and strained over a single large ice cube. Garnished with an orange peel and a maraschino cherry
Iced Cold Brew Coffee
$14
Jameson Cold Brew, Baileys Irish Cream, and a splash of milk
Crown Royal Apple, Sour Apple Puckers, and a splash of cranberry juice. Garnished with a maraschino cherry for the perfect finish.
A twist on a classic. Jim Beam Kentucky Bourbon paired with pomegranate liquor. Shaken with sour mix and strained over fresh ice
Muddled Concord grapes, a dash of fresh squeezed lemon juice, St. Germain liquor, Hendricks Gin. All shaken and strained. Garnished with grapes
Mai Tai Factory – Irish Mai Tai
$13
An Irish twist on the Mai Tai with a mix of Caribbean rums, juices and whiskey
Mai Tai Factory – Mai Tai
$13
A classic New England style Mai Tai with a mix of Caribbean rums and juices
Chocolate Macaroon Martini
$14
A blend of Malibu Rum, Creme de Cocoa, and Godiva Chocolate liquor. Strained into a chocolate drizzled glass and garnished with a chocolate coconut cookie.
A classic cocktail of whiskey and coffee. Garnished with whipped cream and a Creme de Menthe finish.
Not your typical banana split; this boozy treat is a blend of White Chocolate Godiva liquor, Strawberry Vodka, and Banana liquor. Strained into a chocolate rimmed glass then garnished with a banana slice and strawberry
A blend of Kahlua Coffee Liquor, Rye Whiskey, and milk. Shaken and strained over fresh ice
A mix of Patron Cafe and Baileys Irish Cream over ice
Champagne- Dom Perignon
$275
Bottle only
White Zinfandel -Beringer
$7
Pinot Grigio- Villa Pozzi
$7
Cabernet Sauvignon- Hayes
$7
Merlot- Chateau Souverain
$7
Pinot Noir- Coastal Estates
$7
Chardonnay- Feuds Arancio
$7
Sauvignon Blanc- Oyster Bay
$7
Michelob Seltzer Cucumber Lime
Michelob Seltzer Spicy Pineapple
Bud Light Black Cherry Lemonade
Non-Alcoholic: Heineken 0.0
Non-Alcoholic: Sam Adam's Just the Hazy IPA
Kona Long Board Island Lager
Thimble Island Russian Imperial Stout
Guinness Nitro Cold Brew Coffee
Bud Seltzer- Peppermint Pattie
Bud Seltzer- Black Cherry
Thimble Island Ghost Island DIPA
Omission Pale Ale (gluten free)
Samuel Smith Oatmeal Stout
Angry Orchard Crisp Apple
Samuel Adams Boston Lager
$
Blanton's Bourbon Whiskey
Revel Stoke Roasted Pecan
Jameson Caskmates Stout Edition
Jameson Caskmates IPA Edition
Rabbit Hole Bourbon Whiskey Heigold
Jim Beam Bourbon Original
Balvenie Scotch 12 Year Doublewood
Johnnie Walker Blue Label
Dr. Mcgillicuddy's – Apple Pie
Dr. Mcgilliicuddy's – Butterscotch
Dr. McGillicuddy's – Mentholmint
Captain Morgan Sliced Apple
Captain Morgan Private Stock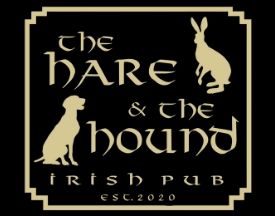 The choice is yours. Choose wisely!
*By submitting your vote, you will be subscribed to our email list. Being a subscriber means you will receive special perks, offers & updates!